About Us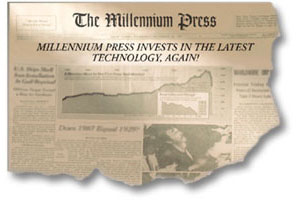 Ready to propel your business in the 21st Century? Then let Millennium Press put tomorrow's technology to work for you ..... Now!
While we're small enough to be service intensive, we make the big commitment to investing in the most technologically advanced equipment available.
This means all your printing needs can be expertly handled in one place. Whatever value-added services your project requires, we can make it happen in-house. Our printing experts oversee every detail of the process—and take the weight of managing outside vendors off your shoulders. So even the most special touches are cost-effective and convenient.
Best of all, with Millennium, you can be sure that the state-of-the-art tools we use are just what the job requires—guaranteeing you maximum benefit without unnecessary costs.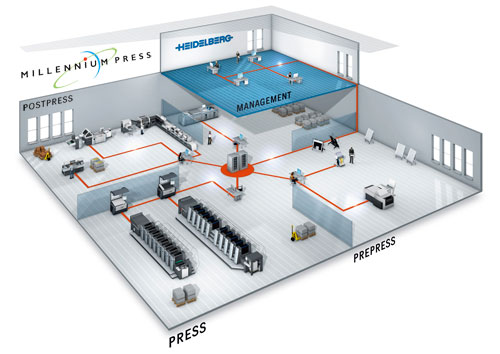 Remote Proofing is the fastest way for us to get from start to finish with your project. This technology is accurate to the printed piece. Trapping, overprinting, cropping are all acurate to the print job. Our Remote Proofing is a Java based Pixel Proof. Hi-Tech, fast, saves you both time and money. Don't want it cheap, accurate and fast!
..... We can still produce PDF's and Contract Proofs. Log In
Remote Proofing